Information Technology
Maryland CTE Program of Study
PLTW Computer Science
The nationally acclaimed, PLTW Computer Science program empowers students in grades 9-12 to become creators, instead of merely consumers, of the technology all around them. The program engages students in real-world activities like creating an online art portal and using automation to process and analyze DNA-sequence data. These projects and problems engage students in computational thinking, challenge them to think big, and help illustrate how intricately computer science is woven into our society.

As students work together to design solutions, they learn computational thinking – not just how to code – and transform themselves into builders of tech. The program's courses empowers students with in-demand knowledge and skills they will use in high school and for the rest of their lives, on any career path they take.
CTE Course Sequence
Computer Science Principles (CSP)
Using Python as a primary tool and incorporating multiple platforms and languages for computation, this course aims to develop computational thinking, generate excitement about career paths that utilize computing, and introduce professional tools that foster creativity and collaboration. CSP helps students develop programming expertise and explore the workings of the Internet. Projects and problems include app development, visualization of data, cybersecurity, and simulation. The course curriculum is a College Board-approved implementation of AP Computer Science Principles.
Computer Science A (CSA)
CSA focuses on further developing computational thinking skills through the medium of Android App development for mobile platforms. The course utilizes industry-standard tools such as Android Studio, Java programming language, XML, and device emulators. Students collaborate to create original solutions to problems of their own choosing by designing and implementing user interfaces and Web-based databases. The course curriculum is a College Board-approved implementation of AP Computer Science A.
Digital Electronics (DE)
From smart phones to appliances, digital circuits are all around us. This course provides a foundation for students who are interested in electrical engineering, electronics, or circuit design. Students study topics such as combinational and sequential logic and are exposed to circuit design tools used in industry, including logic gates, integrated circuits, and programmable logic devices.
Cybersecurity (SEC)
SEC introduces the tools and concepts of cybersecurity and encourages students to create solutions that allow people to share computing resources while protecting privacy. Nationally, computational resources are vulnerable and frequently attacked; in SEC, students solve problems by understanding and closing these vulnerabilities. This course raises students' knowledge of and commitment to ethical computing behavior. It also aims to develop students' skills as consumers, friends, citizens, and employees who can effectively contribute to communities with a dependable cyber-infrastructure that moves and processes information safely.
Additional Program Advantages
Program Affiliate
UMBC
UMBC
Program Recognition
Project Lead The Way

Project Lead The Way
Student Organization
SkillsUSA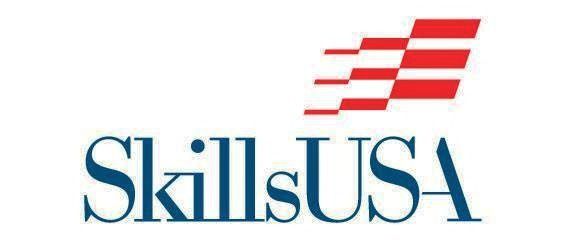 SkillsUSA